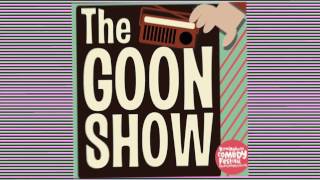 What is a "Media Creative?"  Well, as an experienced professional voice artist, writer, presenter, podcaster, broadcaster, trainer and sound designer the term Media Creative is the perfect balloon headline.
Richard is a versatile and dependable voice-over artist with a pleasant and rich style perfect for advertising, corporate presentations, audio books and broadcasting assignments.  He has worked for clients across the media, including the BBC, YOPA , National Museums Liverpool, Garnet Education and many more.  Richard is also an experienced live presenter and broadcasting professional and has produced and presented many shows and documentaries for BBC Radio, as well as writing and sound designing many audio productions.  This strong background in broadcasting and voice-overs also make Richard an excellent choice as a media trainer.
Some words of praise for past Voice-Over assignments…
1908 Olympics feature, BBC Sport Website – "Thanks again for all your efforts – we're really pleased with the outcome and your voice skills really helped make it great!" Peter Scrivener, April 2008   Pathe News Trail, BBC Somerset – "That's absolutely bloody brilliant, thanks so much, you have saved me a lifetime of pain." Ben Coates, July 2011
Timmy Phone Project, BBC Berkshire – "Those Timmy phones are brilliant! Well done. loved the Bleak house. Laughed so much I wet myself. You have a tremendous talent for this creativity Richard. well done. Keep them all; they are brilliant!" Timmy Mallett, November 2005
Little Britain Trails, Tom Baker style voicer, BBC Suffolk – "Once again I'd be lying if I claimed to be unable to deny that I cannot fail to not be negatively unimpressed by your lack of abysmality as a mimic." Jim Bowman, August 2008
Pirates Trail, BBC Solent – "This is fantastic!  Really great job – Thanks so much!" Laurence Hall, August 2012
In 2014 Richard took to the stage as Peter Sellers in a special production of 'The Goon Show!' for the Birmingham Comedy Festival.  The show recreated the magic of the 1950's with live performances of 'Phantom Head Shaver (of Brighton)' and 'The Canal!', a rare chance indeed to see two classic Spike Milligan scripts performed on stage, complete with live sound effects and jazz band.  The show played to a sell out crowd for the festival, and was very well received in Croydon.
As Richard recently wrote of the experience:
"We performed with passion and had a lot of laughs together, and we all wished the show would 'Go On' for many years to come. It was without doubt the happiest and most fulfilling professional experience I have ever had, and no longer being on stage performing Spike's material has left a huge hole in my creative life. Ask me to reprise the role tomorrow and I'd "whoosh!" out of my dustbin in seconds!"
A member of the Writers' Guild of Great Britain, Richard pens the scripts for his monthly comedy podcast and has contributed articles and reviews to many publications, including an introduction to the Thomas & Mercer edition of 'The Saint Abroad' by Leslie Charteris, published in the US as an Amazon imprint.  Richard has also written many successful radio documentaries for the BBC on subjects as diverse as Tony Bennett and movie scores.  He has also written and self-produced a number of comedy scripts for the web and many of his sketches have been broadcast by BBC Radio.
Some reviews of 'The Good Life'…
"I should like to congratulate you on a first class programme, which I am sure will bring in some good comments from listeners." Keith Skues, MBE AE, Broadcaster & Producer, February 2007
"As a producer who has worked on many music and factual documentaries, I have to say Richard's programme on Tony Bennett is one of the most interesting I have come across in a long time." Alan Thompson, Journalist and Broadcaster, Golden Days, December 2004
"A corker – Richard Usher's interview with Tony Bennett, a really strong programme, well researched, nicely produced and an all round good listen…even for non Tony Bennett fans." Jim Cathcart, Broadcaster, December 2004
"I found it engaging, competent, and full of love for the subject matter." Benedetto Cataldi, Broadcast Journalist & Researcher, September 2006