As an experienced voice artist, actor, writer, podcaster/broadcaster, trainer and sound designer the term Media Creative makes the perfect balloon headline.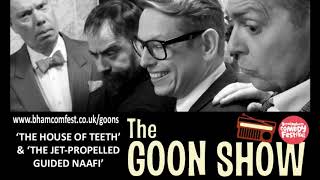 Richard has a great love for classic radio comedy.  He has stepped into the shoes of his hero Peter Sellers for two tours of The Goon Show (FRED Theatre and Birmingham Comedy Festival) and the 2017 world premiere of Larry Stephens' Vacant Lot, a long-lost sitcom created for Tony Hancock.  The Lost Hancocks returned to the stage in September 2018 with a special London premiere of the show at prestigious venue, The British Library!
In 2016 he appeared as assassin's handler Charlie in the award winning short film Dead Meet In addition to voicing TV commercials and 'Shakespeare' storybooks for children, Richard also earns a crust as a Supporting Artiste in film and television – keep your eyes peeled for him as a recurring Police constable in series two of The Crown, and a bewigged clerk in the OSCAR festooned Darkest Hour.
With a passion for audio and bringing scripts to life, Richard is a versatile and dependable voice-over artist.  Short films, advertising, corporate presentations, audio books and broadcasting, Richard has worked for clients across the media.  Clients include the BBC, YOPA, The Meetology Lab, National Museums Liverpool, Garnet Education and many more.  Get in touch today to hire Richard for your next project!
With a background as an experienced live presenter and broadcasting professional Richard has also written, produced and presented many shows and documentaries for BBC Radio.  This strong background in broadcasting and voice-overs also make Richard an excellent choice as a media trainer.
A member of the Writers' Guild of Great Britain, Richard pens the scripts for his comedy podcast and has contributed articles and reviews to many publications, including an introduction to the Thomas & Mercer edition of 'The Saint Abroad' by Leslie Charteris, published in the US as an Amazon imprint.  Richard has also written many successful radio documentaries for the BBC on subjects as diverse as Tony Bennett and movie scores.